Lemon grass & cobalt dish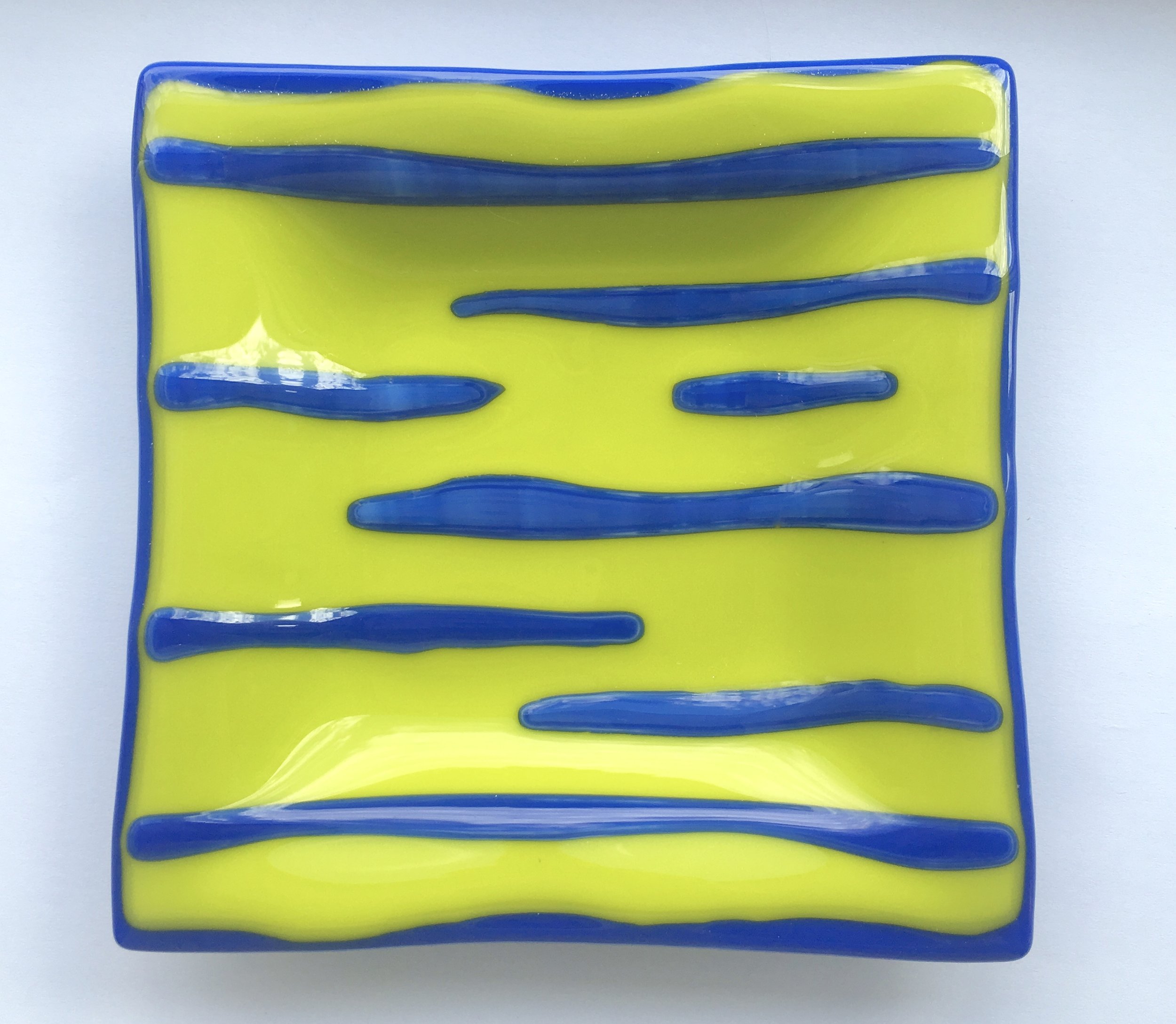 Lemon grass & cobalt dish
This lovely colour is called Lemongrass, teamed up here with a subtle patterned glass which mixes cobalt blue and soft white on a blue base. BTW, the edges are wavy on purpose to show more of the blue colour and just for fun! It's fused on a medium heat so that there is still texture in the blue wavy lines and the wavy edges.
Dimensions 15 x 15 x 4cm
This works on any coloured surface.